Teeflasche To Go mit Sieb
Mit unserer stilechten Teeflasche To Go können Sie im Handumdrehen leckeren Tee zubereiten. Sie können hier die Flaschen bedruckt oder unbedruckt kaufen.
Bedruckung:
Sollten Sie sich für den Kauf von einer bedruckten Teeflasche To Go entscheiden, wird sich nach dem Kauf ein Mitarbeiter von uns melden, um alle Details der Bedruckung zu besprechen.  [Druckdaten/Druckposition/Druckfreigabe/Termin]
✔️ Material: Doppelwandiges Borosilikatglas
✔️ Volumen beträgt 420 ml
✔️ Reinigung: Flasche und Sieb: Spülmaschine
✔️ Maße: Höhe (mit Deckel): 24 cm; Ø 6,5 cm
✔️ Mindestbestellmenge unbedruckt: 5 Stück
✔️ Mindestbestellmenge bedruckt: 50 Stück
✔️ Lieferzeit unbedruckt: 2-3 Tage
✔️ Lieferzeit bedruckt: 7-30 Tage
Die Versandkosten betragen 5,90€, ab 150€ liefern wir innerhalb von Deutschland versandkostenfrei. Haben Sie noch Fragen? Hier zum FAQ
ab 49,25 € exkl. MwSt. zzgl. Versandkosten
esa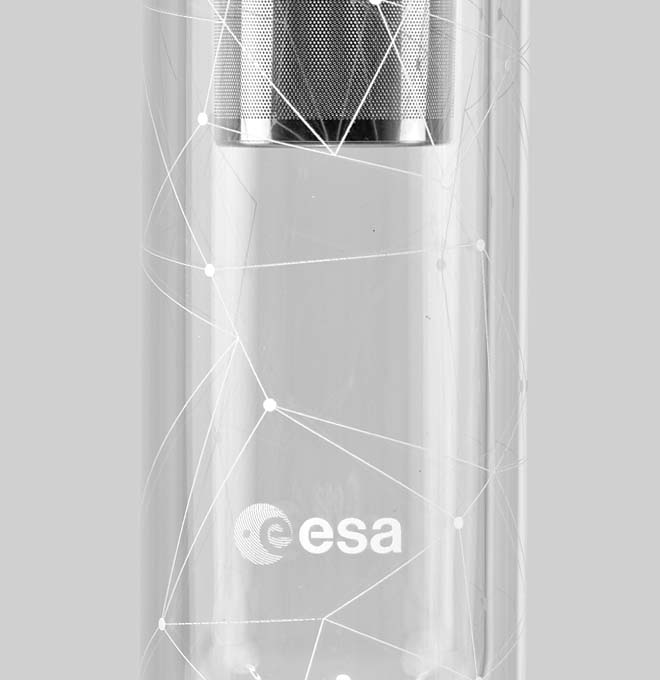 Beraten Planen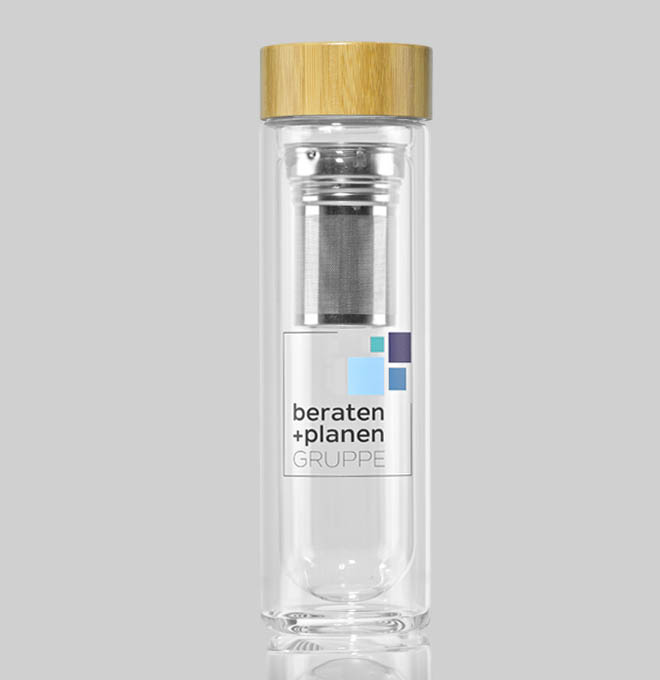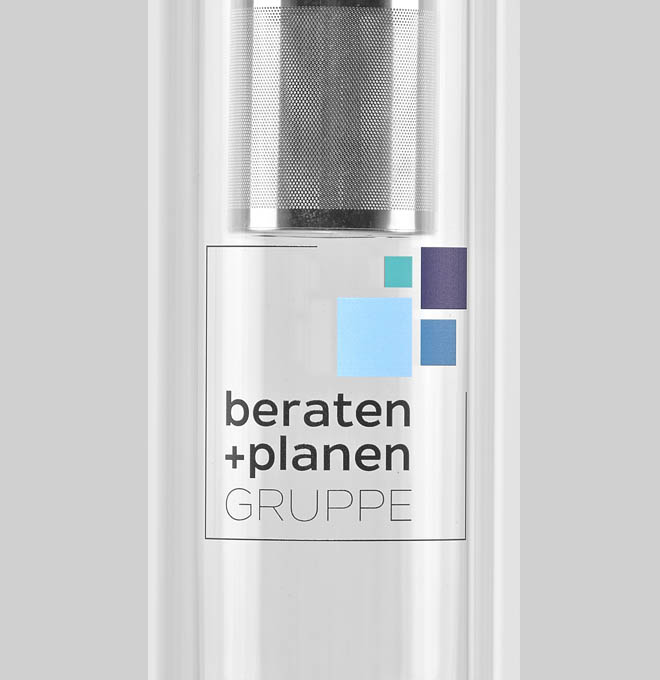 Liebscher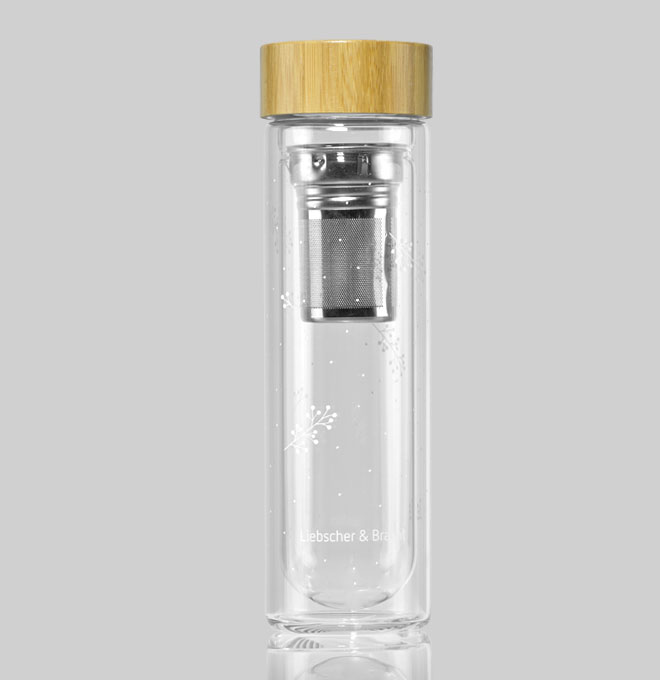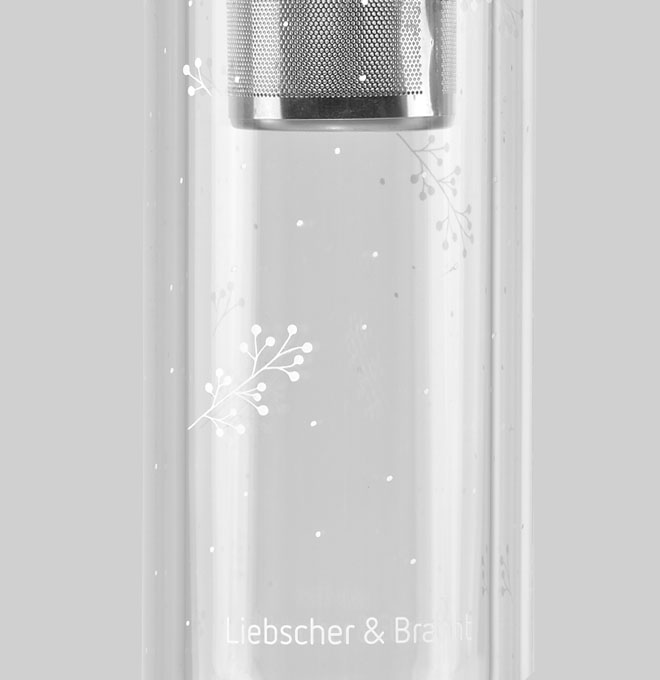 NOL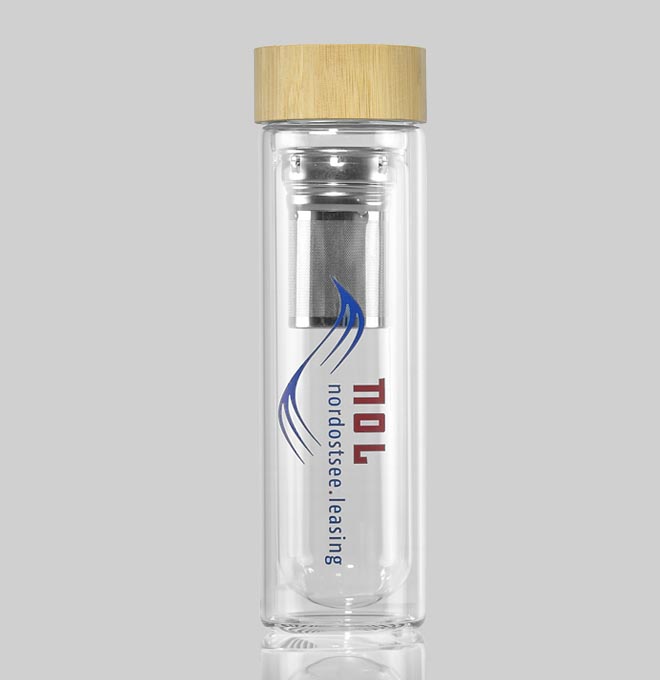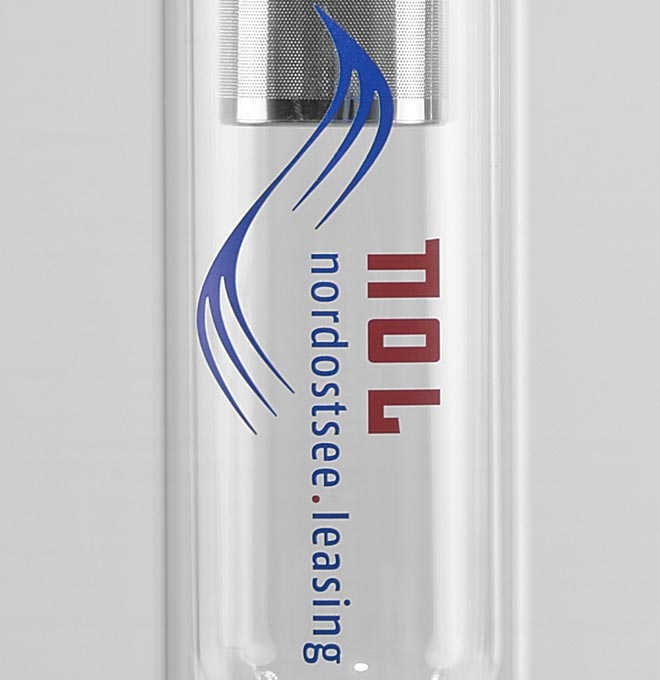 In 30 Sekunden zu Ihrem individuellen Angebot!